Contentstudio always tried hard to create ease and stays on the leading edge in front of the audience.
ContentStudio has introduced the Content Catagories to keep content organized and make it simple to schedule the right content at the right time on the right channel.
It makes content categories simple to manage the categories which you have created earlier. Now you can edit the Queue Slots whenever you would like to without any hassle.
Go to Setting and click on the Content Catagories from the drop-down menu.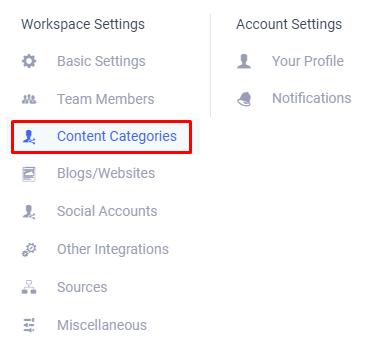 In the next screen, select the Queue slot you want to edit and click on the Pencil icon as shown in the image.

A pop up will appear which requires a Category name, time, and day. Select the field you want to edit and click on the Update button.